Top Comm Center Headlines
This guidance applies to all first responders, including law enforcement, fire services, emergency medical services, and emergency management officials, who anticipate close contact with persons with confirmed or possible COVID-19 in the course of their work. Summary...
By Harry Markley, Senior Law Enforcement Advisor, First Responder Network Authority
Protect and serve, that is the motto of many law enforcement agencies across the nation. Every day, officers and deputies work in our communities handling incidents ranging from traffic violations to someone's worst day. Each day is a new day with new challenges, but the "protect and serve" motto never changes.
Technology has evolved significantly, providing a cache of new tools for first responders in the field. Law enforcement agencies across the country are turning to technology for innovative ways to protect and serve their communities. With FirstNet – the only nationwide broadband network built for public safety – officers have secure, reliable access to apps and devices that help them in their everyday duties. Discover how two agencies are using technology to provide care to their communities and how FirstNet can support these advanced capabilities. READ MORE
UPCOMING WEBINARS
---
Wednesday, October 7, 2020
9:30 am PT/10:30 am MT/11:30 am CT/12:30 pm ET
Subscribe to Comm Center News
Get the latest News, Articles, and Insights from AllThingsECC.com weekly in our newsletter.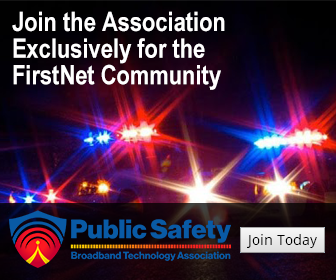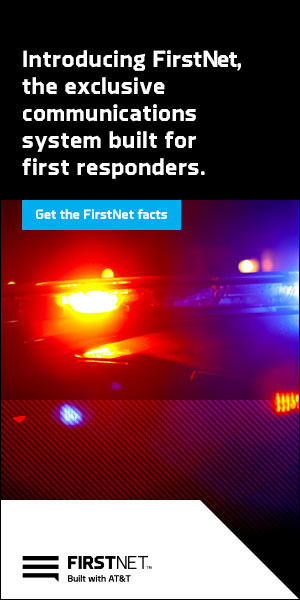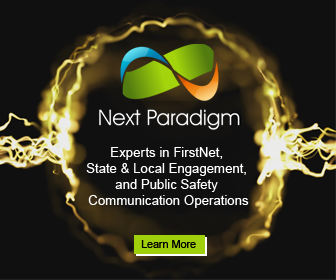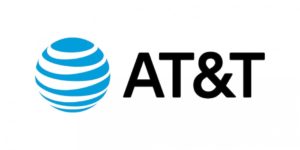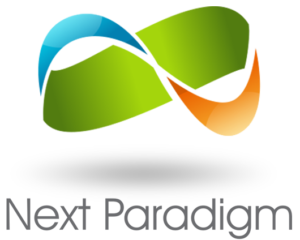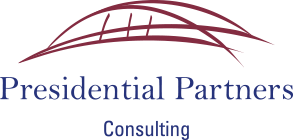 Dear Mr. Michael Fletcher, director of Columbia 9-1-1: As a taxpayer in the Columbia 9-1-1 Communication District, I feel compelled to address some concerns I have about some actions being taken at 9-1-1. The issue I am referring to is regarding the committee you have...
The county commissioners are considering managing the 911 Emergency Operations Center operated and managed by the Citrus County Sheriff's Office. No way should the commissioners be involved in the managing and operation of the Operations Center. The Emergency...
The concept of "professionalism" was Grogan's segue into changing the classification system for emergency dispatchers. He started "hearing rumblings" about circumventing a protracted timeline for again attempting to upgrade their status from administrative assistants....
Kathy Muhlhan
Emotional labor in emergency dispatch is the work you do to express or suppress your own emotions to produce the required emotions and responses in your caller. When I am feeling exhausted at 4 a.m. I put aside my personal feelings to meet the needs of my caller. A panicked caller requires me to adjust my conversational style and speak to them firmly. An urgent tone is required to get help organized quickly. The work of calltaking is emotional. Understanding this is crucial to learning how to care for ourselves as calltakers, and for leaders and organizations to support their staff.
Emergency dispatching energizes me. I feel a deep sense of satisfaction knowing that I contribute to the community. I am proud of my ability to manage a difficult and stressful job that not everyone can do. I feel connected to my crew who I work alongside and enjoy sharing stories of difficult and interesting calls with them.
Despite all this, the work can be emotionally exhausting. An incongruence between how I am feeling and how I need to sound on the phone can wear me out. When I am tired, don't want to face another death, or run out of caring, I will not express this on the phone. If I don't express it, however, it builds up inside me and can leave me exhausted. This exhaustion can lead to numbness.
A certain amount of emotional distance is required to manage the ongoing emotional demands of the role, but numbness is more extreme. It reduces the benefits I feel from performing the role. I still have to endure shift work, time pressure, repetition, scrutiny, attention to detail, but when I am emotionally numb, I don't get to enjoy the excitement of babies that are born, appreciate callers who are helpful and thankful, or recognize the bravery of my patients. The satisfaction of a job well done may be replaced by a cynicism regarding the impact of my work. I may withdraw from the camaraderie of shared storytelling with my colleagues and work alone. I am better able to enjoy my job when I am emotionally fit and healthy.
I can look after my emotional health by investing in my relationships, having a hobby, exercising, and eating well. Keeping emotionally fit and healthy, however, is not just the responsibility of individual emergency dispatchers. We can be protected from emotional exhaustion by a strong and supportive team culture, by organizations that recognize and celebrate our role, and by ongoing education. The emotional labor of taking emergency calls is better performed in a safe environment where we can express our anxieties, lack of confidence, and need for affirmation without fear of judgment.
Organizations can support and celebrate emergency dispatchers by hosting events where we are reunited with our callers, by working with the media to share stories of success, and by internally recognizing the genuine care and professionalism of individuals. When we believe our job is important and valued, we are better equipped to manage its challenges. Ongoing education is vital to cut through the emotional toll of calltaking. Education can introduce new coping skills and connect us to a worldwide network of others facing the same emotional demands that we are.
We are the emotional muscle on the front line of emergency services. Maintaining our emotional health equips us to function well in the role and to continue to enjoy the benefits long-term. When we are supported by our crews and organizations, continue to believe deeply in the intrinsic value of our role, and receive ongoing education, we can keep our emotional muscle strong, bounce back from exhaustion, and enjoy a job well done.
Kathryn Muhlhan is an off-shift workplace trainer at ESTA in Ballarat, Victoria, Australia, where she has worked for the past four years. Kathryn is passionate about training new ambulance calltakers and mentors, and, also, maintaining the mental health and well-being of calltakers and emergency dispatchers.
By Richard Mirgon, Public Safety Consultant As we all know the political theme for the summer of 2020 is "defund the police" or the softer version "Police Reform". As a former law enforcement officer and life time public safety person I am not here to debate those...
Interoperability in communications has long vexed military, public safety and law enforcement organizations. The ever-expanding landscape of equipment unable to reliably and securely communicate with each other impacts situational awareness and more consequentially,...
Stay Up to Date With The Latest News & Updates
Share Your Story
Join our community to share your experience and connect and collaborate with colleagues.
Join Our Newsletter
Get the latest News, Articles, and Insights from AllThingsECC.com weekly in our newsletter.