Top Comm Center Headlines
We need your help, public safety! On March 11, 2021 the U.S. House of Representatives introduced the Next Generation 9-1-1 Act of 2021 as part of the LIFT America Act (H.R. 1848). Now we need to urge the Senate to fully fund this legislation. This is what you can do to encourage the Senate to fully fund this legislation…
read more
By Bruce Fitzgerald, First Responder Network Authority Senior Public Safety Advisory When hurricanes strike, many communities become vulnerable to high winds and widespread flooding that can cause injury and damage infrastructure. Communities in a storm's path are...
read more
Joel Benz, recently named to the position of executive director of the Three Rivers Ambulance Authority, is supervising several changes throughout the agency. Resolving staffing issues and working on improving slow ambulance response times are significant priorities....
Subscribe to Comm Center News
Get the latest News, Articles, and Insights from AllThingsECC.com weekly in our newsletter.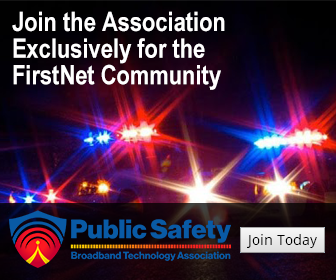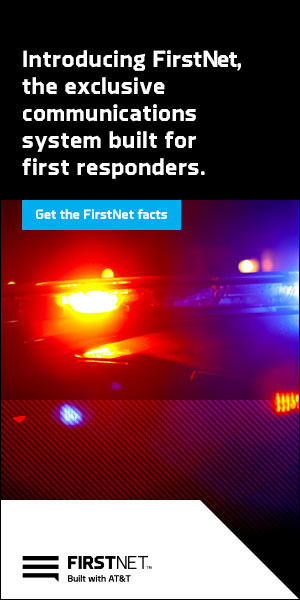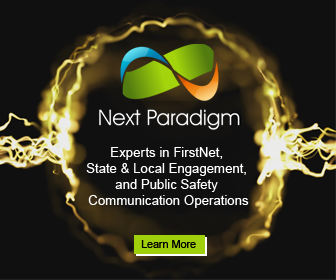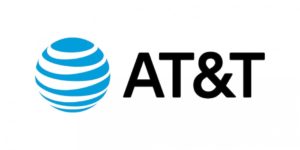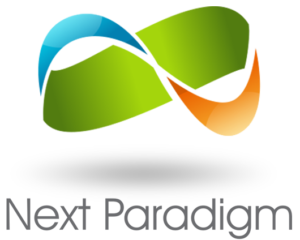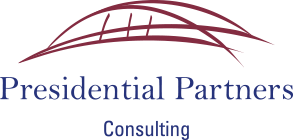 EDITOR'S NOTE: This story is in response to a reader-submitted question through Open Source, a platform where readers can submit questions to the staff. MOUNT VERNON — The 911 phone line in Knox County has gone down twice in the last few weeks. The reason why? On Nov....
We, the undersigned, are writing to express our concern about the recent decision by the Berkeley City Council, the City Manager, and the Berkeley Police Department to use encrypted public safety radio devices in Berkeley. It is our understanding that the City of...
By Mike De Felice
Special to Bainbridge Island Review
It's 2 a.m. and a police officer has pulled over a driver on an isolated rural road on suspicion of driving under the influence. The officer calls for back-up before approaching the vehicle, but emergency dispatch is unable to hear the call.
A fire crew is called to a house fire in a remote part of Kitsap County. Upon arrival, firefighters hear a person yelling from inside the burning building. The crew calls for another unit to respond, but the request is never heard.
Such scenarios could play out in parts of the county due to Kitsap's outdated 911 communication system, according to South Kitsap Fire and Rescue Chief Jeff Faucett. The system does not provide reliable coverage for parts of the county where population has grown dramatically since the system's original design, officials said. The radio system has limited capacity and cannot keep up with the increasing 911 incidents, they added.
Spotty radio coverage and the unpredictability of first responders communicating among themselves during an emergency, is behind Proposition 2 on the Nov. 2 general election ballot, officials said.
Opponents of the measure complain it's a one-time technology upgrade, but the tax will never go away.
Law enforcement agencies using the system include the Kitsap County Sheriff's Office and police departments serving Bainbridge Island, Poulsbo, Suquamish, Port Gamble, Bremerton and Port Orchard. Fire departments reliant on the system include Bainbridge Island, Poulsbo and Bremerton, as well as North Kitsap, Central Kitsap and South Kitsap fire and rescue departments.
Passage of the proposition will secure funding to replace the entire emergency communication system and ensure safe and effective radio and data communications for first responders, supporters say. It would include upgrades to the county's radio towers, mobile computer terminals and radios used by first responders in the field and Kitsap 911's computer-aided dispatch equipment and software.
Proposition 2 would fund a $41 million modernization of Kitsap 911's emergency communications system with a sales tax rate increase of 1/10th of 1%, which would add a penny to a $10 taxable purchase. If approved, the measure will cost the average taxpayer about $16 per year.
Kitsap 911 is not part of Kitsap County government and receives no financial support from property taxes. It is funded primarily by use fees from police, fire and support agencies, and from sales taxes and 911 telephone taxes, 911 officials say.
Kitsap County's 911 system was implemented in 1998. Police and fire and rescue administrators say the manufacturer of the county's emergency communications equipment will no longer support the system beginning in 2028. K-911 handles an average of 1,000 calls each day, and call volume has increased 50% since 1997.
Assistant supervisor Drew Tetrick described the system's problems on a Kitsap 911 website video:
"In times where a unit is in a bad radio coverage area, there is poor radio reception. They might make a radio request to us that we can't hear clearly, and we have to ask them to repeat it or maybe call us on the phone. In an [emergency], seconds count. The more we can minimize those things, the better."
Faucett said: "This for us is a firefighter safety issue. Sixty percent of our responders had difficulty transmitting because of radio traffic caused by static or because there are so many responders using their radios."
He added that he was recently driving when he heard a 911 report of a house fire. "I was only about five miles away. But I couldn't hear what the on-scene fire crew was saying.
"For the majority of the South Kitsap Fire District, [firefighters on the scene or responding units] can radio others only if they are outside of a building. If they are inside fighting a fire, we can't hear them — it's scratchy or we have to have K-911 relay the information to us," he said.
There is opposition to the measure. A voter's guide statement says that K-911 has been aware of the required system upgrades for years and complained the agency's lack of planning is now being passed down to voters.
"No reason for a forever tax has been given and little to no detailed plans of how the funds will be used has been provided," the group's statement reads. "Any sales tax increase is regressive and unfairly impacts the middle class and lower income."
In your day-to-day work life, have you ever stopped to wonder why you continue to come in to work every day? Why the PSAP life? More specifically, why you are an emergency services telecommunicator? Bills, boredom, family to support, or just getting out of the house?...
Please Support Local Advertisers On September 20, 2021, the Ipswich Select Board voted unanimously to reject joining the North Shore Regional 911 center which would have closed our local 911 Communications Center. We understand it is the job of the Town Manager and...
To the Editor,Did you know Brown County has 279 emergency responder positions filled? Did you know that in addition to community fire departments, police departments, dispatch, the sheriff's department and our county wide ambulance service, we also have a mounted search and rescue team (which uses horses & riders to search off the beaten path during an emergency) and Squad 48 (which extract people from vehicle accidents & other emergencies requiring special equipment)?The men and women doing these jobs are not doing it for fame and fortune. They are doing it because they feel called to serve and protect their community…to make it a better and safer place for themselves, their families and ALL of us.BCLA was privileged to honor Brown County's 279 emergency responders on Patriot Day – Saturday, September 11, 2021. On a day filled with much emotion – the 20th anniversary of 9/11 – we remembered those that gave the ultimate sacrifice at the World Trade Center in New York City. Then we said thank you to our Brown County First Responders because we never know when that opportunity could be taken from us.THANK YOU to the almost 200 people who participated in the procession and ceremony and another approximately 70 people who took advantage of the World Trade Center Virtual Tour at Arrow Twin Theatre. If you were unable to attend Saturday's events, we encourage you to take a moment, pick a specific emergency responder &/or a department and send a handwritten thank you to them. Brown County departments honored on Saturday included:Everest Fire DepartmentFairview Fire DepartmentHiawatha Fire DepartmentRescue Squad 48 & Town & Country EMSHorton Fire DepartmentIoway Tribal Fire DepartmentKickapoo Tribal Fire DepartmentMorrill Fire DepartmentPowhattan Fire DepartmentRobinson Fire DepartmentBrown County Sheriff, Dispatchers & Mounted Search & RescueHiawatha PoliceHorton Police & DispatchersIoway Tribal Law EnforcementKickapoo Tribal Law EnforcementReginal Highway TroopersSac & Fox Tribal Law EnforcementIf you were unable to see the Virtual Tour we invite you to visit this link so you can watch from home. The link will be active through Sunday, September 19. https://www.911memorial.org/demand-tours PASSWORD: NC9DNVWe also want to give a BIG THANK YOU to the other groups and individuals who helped make these Patriot Day events possible:Lingling (Rachel) Zhang, Arrow Twin TheatreLynn Allen, Brown County Historical SocietyWilliam Geisendorf, Hiawatha Family DentistryBrad Unruh & Monte Unruh, Jackrabbit CoffeeLauren Lock, McDonald'sMatt Bartlett, SonicJoan Stoller, American Heritage Girls Troop #KS2315Laura Hooper, Scout Troop #313Matthew Leahy, Hiawatha High ArtKarie Covert, Hiawatha Middle ArtMike Dunaway, Zion Lutheran ChurchRichard Lehmkuhl, Eternal HopeSteve Stoller, Sabetha Thrivent FinancialSpencer Madison, vocalistSarah Kleopfer, vocalistJudy Bruning, pianistJoey May, Hiawatha WorldHorton HeadlightHiawatha Kiwanis ClubBrown County CommissionersHiawatha City CommissionersBrown County Home GuardBlake Ezra Burton Memorial FundSubmitted by: Brown County Liberty Alliance – Patriot Day CommitteeJerry & Jeanette AllerStuart & Amanda AllerLucas & Kendra HeinenBrian & Annette Hoskins
Stay Up to Date With The Latest News & Updates
Share Your Story
Join our community to share your experience and connect and collaborate with colleagues.
Join Our Newsletter
Get the latest News, Articles, and Insights from AllThingsECC.com weekly in our newsletter.